0
(No Ratings Yet)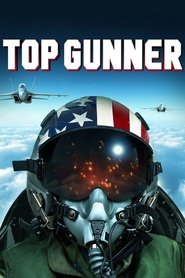 Top Gunner
Recent graduates of a secluded U.S. Air Force base must protect a gene-editing bioweapon from the Russian military—who are desperate to seize the deadly viral agent at any cost.
Duration: 84 min
Release: 2020
Death Warrant
Death Warrant
The Canadian policeman Louis Burke is assigned in a jail to investigate the murders of prisoners and jailors. When in jail, Louis, using his outstandings martial arts skills, is able…
Titan A.E.
Titan A.E.
A young man finds out that he holds the key to restoring hope and ensuring survival for the human race, while an alien species called the Drej are bent on…
Kill Chain
North Sea Hijack
The World's End
The World's End
Five friends who reunite in an attempt to top their epic pub crawl from 20 years earlier unwittingly become humankind's only hope for survival.
Gone in Sixty Seconds
The Commuter
Stone Cold
Stone Cold
Joe Huff (Brian Bosworth) is a tough, loner cop with a flair for infiltrating dangerous biker gangs. The FBI blackmail Joe into an undercover operation that entails infiltrating "The Brotherhood"…
The Vanished
Puss in Boots
Bronson
Bronson
A young man who was sentenced to 7 years in prison for robbing a post office ends up spending 30 years in solitary confinement. During this time, his own personality…
The League of Extraordinary Gentlemen
The League of Extraordinary Gentlemen
To prevent a world war from breaking out, famous characters from Victorian literature band together to do battle against a cunning villain.