0
(No Ratings Yet)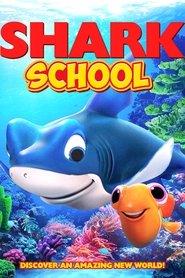 Shark School
Two young fish, love to attend fish school each and every day! They learn along with their beloved teacher, who shows them the way! Fish School is fun and educational experience for kids of all ages!
Duration: 60 min
Release: 2019
Spycies
Ella Bella Bingo
Ella Bella Bingo
Ella Bella Bingo and Henry are best friends, but one day a new boy moves into the neighbourhood and everything changes.
HD
Cranston Academy: Monster Zone
Gnome Alone
Gnome Alone
When Chloe discovers that her new home's garden gnomes are not what they seem, she must decide between the pursuit of a desired high school life and taking up the…
Red Shoes and the Seven Dwarfs
Quest for Zhu
Wonderful Days
Wonderful Days
Civilization has been destroyed by war and pollution, but the survivors have built the last city of Ecoban. As most natural resources have been exhausted, Ecoban is powered by pollution….
It's Magic, Charlie Brown
The SpongeBob Movie: Sponge Out of Water
The SpongeBob Movie: Sponge Out of Water
Burger Beard is a pirate who is in search of the final page of a magical book that makes any evil plan he writes in it come true, which happens…
WALL·E
WALL·E
WALL-E is the last robot left on an Earth that has been overrun with garbage and all humans have fled to outer space. For 700 years he has continued to…
The Iron Giant
The Iron Giant
In the small town of Rockwell, Maine in October 1957, a giant metal machine befriends a nine-year-old boy and ultimately finds its humanity by unselfishly saving people from their own…