Single Parents Season 1 Episode 7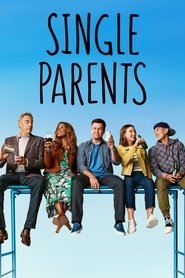 Single Parents Season 1 Episode 7
When Graham and Rory are cast in their school's production of "Grease," with Graham as the lead and Rory with a lesser known part, Poppy and Angie get involved and try to appeal to the drama teacher, Dr. Biscuits, to make changes. Meanwhile, Will is not ready to tell Sophie that he's seeing Dr. Dewan, so against his better judgment, he takes Douglas' advice and lies to Sophie.
Serie: Single Parents
Director: Alejandro Mora, Audrey Clark Austin, Jillian Giacomini, Maggie Carey, Tim Muir
Guest Star: Alden Rosaldo, Cash Ramirez, George Alexander, Hannah Simone, Jasmine Sison, Julian Torres, Kaitlin Yamano, Kylia Ramos, Lily Liquigan, Rhys Darby
Episode Title: They Call Me DOCTOR Biscuits!
Air Date: 2018-11-07
Year: 2018